PDSBLKS TSO Command
PDSBLKS is a TSO command that displays the number of directory blocks allocated and used for a specified Partitioned Dataset.
I retrieved it from the Goddard AWS tape image at the CBT tape site. It was originally designed and developed by J. Schindler at the NASA, Goddard Space Flight Center in Greenbeld, MD. There is no date of origin in the source code and no updates listed, but the source and help were offloaded from a 2314 and the entire Goddard tape contents seem to be relevant to OS/360 MVT, so it seems safe to say this code has been around for a while. But it still works as designed under MVS 3.8j.

Installation
There are no changes required to assemble this command under MVS 3.8j as it exists on the Goddard tape. The added value of using the installation jobstream here is that the JCL has been provided that will install the command with minimal effort and the jobstream also installs the HELP text module that will be accessible from TSO. The single jobstream to assemble and link-edit the load module and install the help text - pdsblks$.jcl - is contained in the archive pdsblks.tgz [MD5: 0473fe6180ad4fafe47bfd7ac91855f8]. Download the archive and extract the jobstream (WinZip on Windows/?? or tar on Linux). Submit the jobstream to assemble and link the single load module for PDSBLKS into SYS2.CMDLIB and copy the help text into SYS2.HELP. If you don't have SYS2.CMDLIB defined, you will need to modify the jobstream to specify a different target load library. Also if you do not have SYS2.HELP defined, you may modify the jobstream to place the help information into SYS1.HELP.
Utilizing PDSBLKS
From the help text:
THE PDSBLKS COMMAND IS USED TO LIST THE NUMBER OF PDS DIRECTORY BLOCKS 
ALLOCATED AND USED. 

SYNTAX - 

    PDSBLKS 'DATA SET NAME' 
    REQUIRED - DATA SET NAME 
    DEFAULTS - NONE 

    ALIAS - NONE 

OPERANDS - 

    DATA SET NAME - NAME OF THE PDS FOR WHICH THE NUMBER OF DIRECTORY BLOCKS IS TO BE LISTED. 
Some examples of PDSBLKS:

---
I hope that you have found my instructions useful. If you have questions that I can answer to help expand upon my explanations and examples shown here, please don't hesitate to send them to me: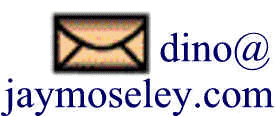 ---
---
This page was last updated on January 17, 2015 .