REVIEW Alternate Installation
(from Greg Price)
Greg Price has made some really great contributions targeted directly at the MVS 3.8j users of the Hercules' community. Since he is the person who maintains the Review TSO Command, it is not too surprising that he provides a distribution of Review on his site that compatible with MVS 3.8j.
A distinct advantage of using this version from Greg is that it has many enhancements over the earlier version(s) available from other sites.
The steps to install it are:
Download the REVIEW installation archive from Greg's Software for OS/VS2 MVS Release 3.8 page: http://www.prycroft6.com.au/vs2sw/download/rev370.zip. This link is to a specific archive for Release 43.6, dated 19th August 2010, current as the update date for this page on my site. But you may need to browse for the exact link at http://www.prycroft6.com.au/vs2sw/index.html.

There are members in the archive that you won't need on MVS 3.8j (like ISPF panels), so extract from the archive these three members:

clist - contains clists
load - contains the load modules
help - contains the help text

Create a DASDLOAD control file for these XMI files:

rev000 3350 200
sysvtoc vtoc trk 5
review.clist xmit clist
review.load xmit load
review.help xmit help

and execute DASDLOAD to create a volume containing the three libraries. Attach the volume to Hercules and mount it under MVS as a private volume.

Submit an IEBCOPY job to copy the members from these two libraries on the newly created volume into the TSO command procedure (clist) library, command load library and help library on your Hercules/MVS system:


//IEBCOPY  JOB (001),IEBCOPY,CLASS=A,MSGLEVEL=(1,1)             
//COPY    EXEC PGM=IEBCOPY,REGION=1024K                         
//SYSPRINT DD  SYSOUT=*                                         
//LIBIN1   DD  DISP=SHR,VOL=SER=REV000,UNIT=3350,DSN=REVIEW.LOAD
//LIBIN2   DD  DISP=SHR,VOL=SER=REV000,UNIT=3350,DSN=REVIEW.HELP
//LIBIN3   DD  DISP=SHR,VOL=SER=REV000,UNIT=3350,DSN=REVIEW.CLIST
//LIBOUT1  DD  DISP=OLD,DSN=SYS2.CMDLIB    <= target
//LIBOUT2  DD  DISP=OLD,DSN=SYS2.HELP      <= target
//LIBOUT3  DD  DISP=OLD,DSN=SYS1.CMDPROC   <= target
//SYSUT3   DD  UNIT=SYSDA,SPACE=(80,(60,45)),DISP=(NEW,DELETE)
//SYSIN    DD  *                        
  COPY INDD=((LIBIN1,R),OUTDD=LIBOUT1   
  COPY INDD=((LIBIN2,R),OUTDD=LIBOUT2   
  COPY INDD=((LIBIN3,R),OUTDD=LIBOUT3   
/*                                      
//                                      
(Note that the target libraries in the above jobstream are SYS2.CMDLIB, SYS2.HELP, and SYS1.CMDPROC. If you have not created SYS2.CMDLIB and SYS2.HELP on your system, you can change the JCL to point to SYS1.CMDLIB and SYS1.HELP.)
Review is now available for use under TSO on your MVS 3.8j system. You can dismount the temporary volume you created (REV000 if you utilized the DASDLOAD control file I show above), detach it from Hercules, and delete the file from the host OS.
Greg Price's REVIEW presentation from SHARE in Austin on March 5, 2009 (SHARE Session 2811) is also available from http://proceedings.share.org/client_files/SHARE_in_Austin/S2811GP235506.pdf and, in case it has moved, from S2811GP235506.pdf.
---
I hope that you have found my instructions useful. If you have questions that I can answer to help expand upon my explanations and examples shown here, please don't hesitate to send them to me: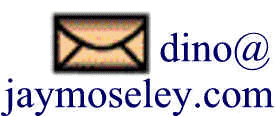 ---
---
This page was last updated on January 17, 2015 .